ERIN SERIES: MY VERY OWN COLDPLAY HUGOT Back
By Erin • November 29, 2016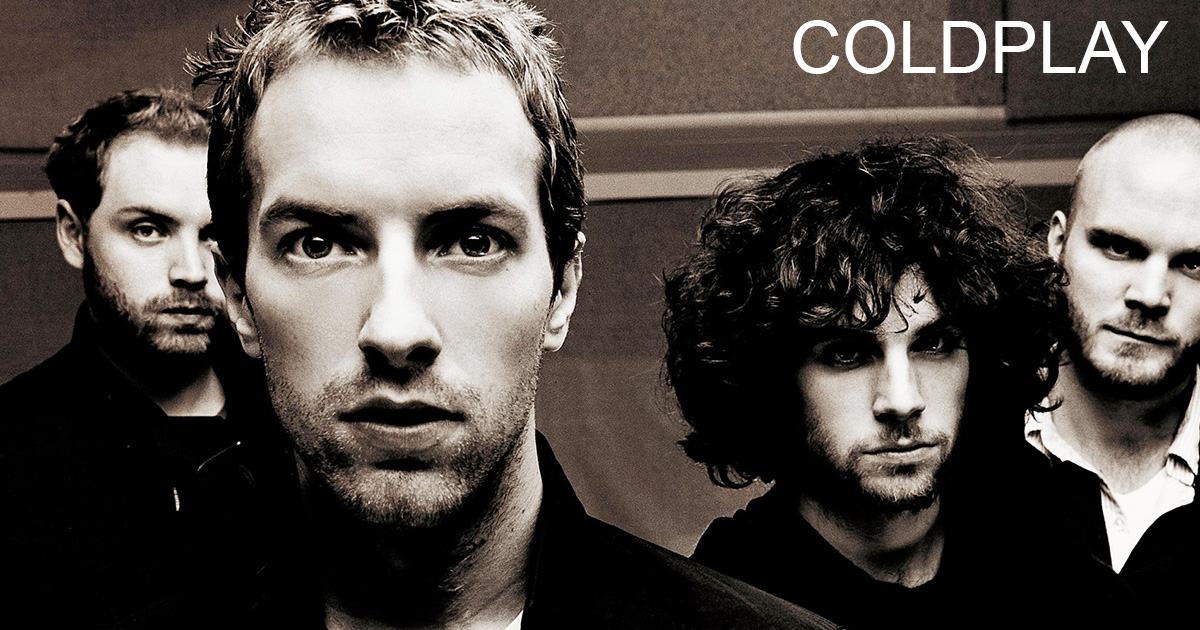 By now you must have heard that Coldplay's coming to Manila for the Manila leg of their "A Head Full of Dreams" tour, and tickets are so overpriced for something that would be held in an outdoor concert grounds. If you haven't heard of it, then you must be living under a rock. Cue in "When you try your best and you don't succeed. When you get what you want but not what youneed," from their song Fix You.
I saw a lot of posts on social media where people say that the concert is not their priority so they wouldn't shell out that much money. I saw a lot of funny posts where people said that they will sell one of their kidneys. Grabe naman 'yun!
Personally, I would only buy the VIP ticket if there's a backstage pass where I am allowed to personally interview Coldplay frontman Chris Martin. I will ask him if there's still a chance between him and ex Gwyneth Paltrow?
OK fine, bitter lang ako dahil hindi ko afford bumili ng ticket.
My turn to share my Coldplay hugot.
Back in July when I still have feelings for Chinito Guy, he asked me what my favourite Coldplay song was over the phone. "In My Place," I replied. He said his favourite was "The Scientist." I told him, "Grabe ha, that song is so nakakaiyak. "
He asked me if I would want to go to the back-to-back Coldplay and U2 concert. I said, "Oh my GAHD. YES. YES YES. Never pa ako nakapunta sa isang totoong concert!" without missing a beat. This surprised him. I then explained to him that I have been to campus concerts only. One such example is the Paskuhan at UST. A former boylaloo of mine who looks like the tattoo-less version of actor Jay Manalo invited me to the UST Paskuhan. He said his favourite band will perform. When we were there already, I asked him what band he was referring to, and he said, "Kamikaze. Favortie ko sila eh." I felt my face contort. I dumped him that night. Even if he looked so delicious that time. (Now, he does not look like Jay Manalo anymore. Totoo pala yung sinasabi nila na, "Looks fade.")
I told Chinito Guy that one of my regrets in life was not saving enough disposable income for my mom to watch the Madonna concert in Manila last year. "Madonna is my mom's favourite artist and I know that she really wanted to go. Kung sana I made ipon a lot of money, I would have bought her a ticket." So once again, I bared my sould to Chinito Guy by sharing something personal.
Chinito Guy told me that the concert would be next year and that he's gonna get VIP tickets for us. OK, I WAS FLOORED. THAT TIME.
It's November now, and July seemed ages ago. Needless to say, Chinito Guy's going to the Coldplay concert with some other girl na hindi ako. I'm fine with that.
Bad news is that, hindi pa rin ako nakakapunta sa isang totoong concert. Hanggang concert movies DVD lang. To quote Coldplay, "Nobody said it was easy" nga eh.
Good news is that, my future Mr. Right (definitely not Chinito Guy) could take me to my first ever totoong concert.
I am currently listening to "In My Place," because it's my favourite Coldplay song.
A while ago, I downloaded, "Miracles," and I listened to it for the first time. It's a happy song for people of all ages. It's a song about...
I'll leave you the lines that made my tears fall:
Sometimes the stars decide
To reflect in puddles in the dirt.
When I look in your eyes
I forget all about what hurts.
- Miracles by coldplay
Because of this Coldplay song, I am reminded that there are guys who would make me forget about the pain.... the pain of not going to the 2017 Colplay concert, and we will just laugh it off. He'll tell me, "Buti hindi kayo natuloy." *wink*