ERIN SERIES: ALL THAT YOU CAN'T LEAVE BEHIND Back
By Erin • December 07, 2016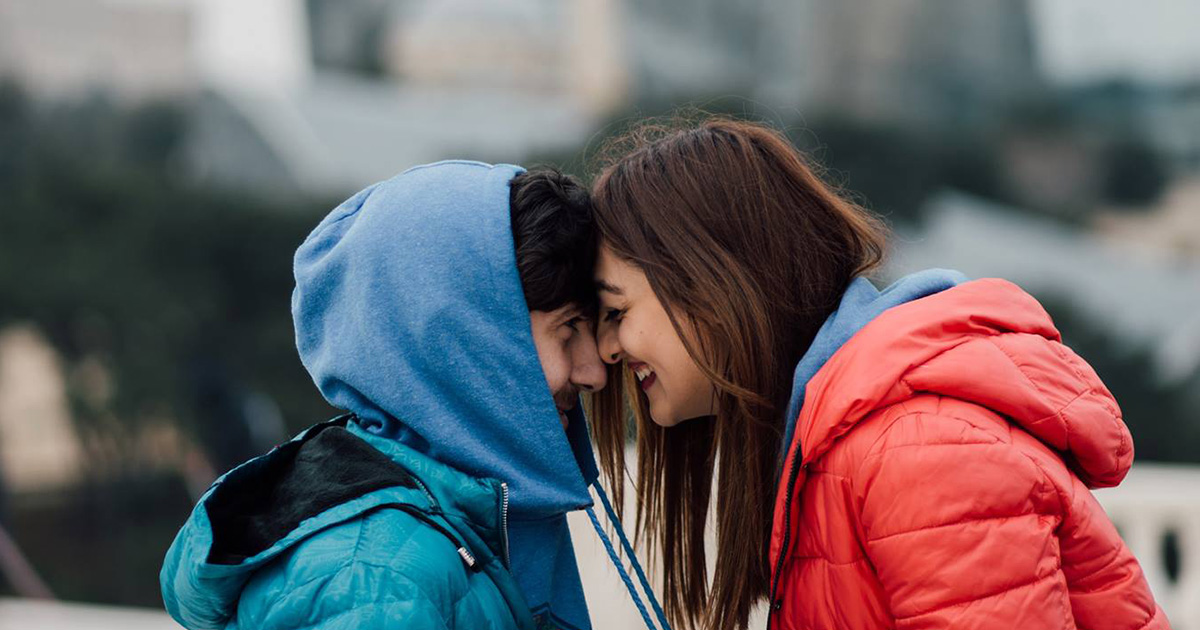 Can one really "move on" from the ghosts of the past? Can one really break free from the pain?
When the ghost of the past haunts you, it's probably never about the person you are "in love" with. It's about old pain brought about by other people that you thought you have forgotten. That's my theory. Let me explain the baggage of breakups past through my own experience.
In the past, Chinito Guy and I had phone conversations where we would bash and make fun of our exes – his ex-girlfriends, and my ex-lovers. We paid more attention to 2 "elephants in the room," – his Chakra Girl, and my Caucasian Man-child. (Refer to my previous blog entries, the 2-part "Why I Stopped Loving a Man-child").
The "Caucasian Man-child" was the guy who really hurt me. He was the first guy who said "I love you" to me. Ang sarap sarap niyang yumakap. When he hugged me, I felt that he loved me. Sana someday, I would be able to find a guy who could give me genuine hugs. His felt real, even though they weren't. I am both amazed and appalled that a guy could do that.
His "Chakra Girl" was the woman who hurt him before. He said that she was into chakras and new age meditations. He said that she was the most religious woman he's ever met. Ironically, he turned his back on her after she swindled several expensive gadgets from him. Also, her social media profile photos are that of her butt in bikinis. (No face. Why not show your face, my dear?)
My reaction to this was, "Wow, ang sarap namang magka-howe na Trust Fund Baby. May gadgets every month, hahaha," I told him this jokingly. I did not think that he was stupid. We all do crazy things for love, 'di ba? I also asked, "What do you expect from a woman who has sleazy pictures on her social media accounts?"
As a narcissist, I do have a lot of selfies showing my face. I am a conservative dresser though, so I avoid looking sleazy in photos.
I assured him that when we meet, there would be no "bilmoko" scenarios with me. I was raised in a way na kung mayroon akong gusto, be it a backpack, or sneakers (Sneakerhead here) or the latest women's magazine, I will use my own money for it. My family is very practical so they rarely "gift" me these stuff. Also, I am happiest when I buy things with my money. I am independent that way.
Hindi ko maiwasan to make kwento about Caucasian Man-child. I have to admit that when Chinito Guy came into the picture back in July 2016, I was still hurt about the "kinahinatnan" of the whole Caucasian Man-child thingy. Chinito Guy got irritated everytime I talk about Caucasian Man-child. My other ex-lovers, for example the Jay Manalo lookalike, would only elicit laughter from him. But when I talk about Caucasian Man-child, he responds in a crass tone. "Pwede ba mag-move-on-move-on ka nang kaunti?" he asked me in an exasperated voice. Then he hung up.
Chinito Guy told me that Chakra Girl used to bake him cookies. She sends these cookies to his office.
I told him that he'll never get that from me. What he could expect from me is this scenario – I will go to a cake shop, buy an expensive slice of cake, and we'll eat it together. That is, if I have spare cash. If I am in kapos-mode, maybe a dozen pastillas bought from a bakeshop would do.
He said that she cooks really well. I told him that I do not cook and I can not cook. "You cook for me, but I won't cook for you," I said.
I am only going to learn how to cook if I have a spacious, Youtube-worthy kitchen. I am only going to cook high-fat gourmet food. #sorrynaman
"Thing is, hindi ako mag-e-effort sa'yo sa ganyang exaggerated na paraan. I can show my sweetness in other ways," I told him. "Bakit naman ako mag-eeffort eh ang ganda ko?!" I added. It irritated the hell out of him.
In our 3rd week, he told me that he is serious about me and that I am the only one… I was speechless. One night, he texted me, "I'm falling for you." I did not reply to that text.
Baliw ako. I planned to push him to the limit. I told him that I have been with many many guys. It didn't faze him. I posted "patama" quotes on my social media accounts. There, he was pissed off. He called me one afternoon as I was riding a jeepney. "I need space," he said.
So there. Eh di mag-astronaut siya. Eh di wow!
Seriously though, I learned from this experience that I should leave the past in the past. My current angel or my future angel deserves a chance to prove his worth. I must not look at him like he is a "kha-tseng"-hole in disguise.