Dice & Dine Back
By Kaysiao Team • August 27, 2017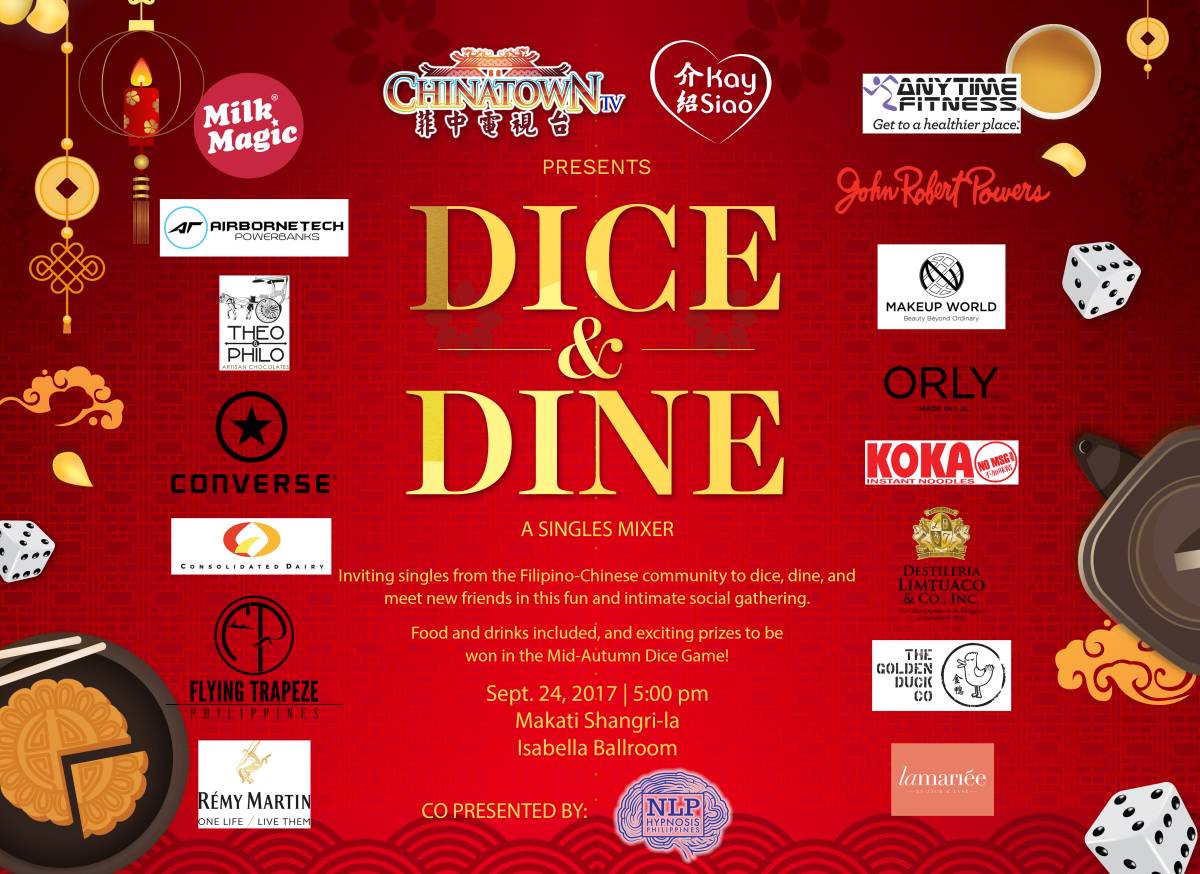 With the ber-months around the corner and Christmas is near, are you ready for the inevitable round of "Kalian ka ikakasal?" from relatives?
Join us as we dust off the relationship bad chi of ghost month and welcome the much awaited Mid-Autumn Season with "Dice and Dine: A Singles Mixer." Organized by Chinatown TV and KaySiao.com, join us for a fun and intimate gathering of singles in the Filipino-Chinese Community as we dice, dine, and meet new friends!
Tickets on sale for PHP 1,500. Food and drinks included as well as exciting prizes to be won in the Mid-Autumn Dice Game! For tickets and inquiries, please email us at [email protected] for more information. See you there!